Feeling better step by step.
Nordic Rack will increase daytime activity and improve stationary ergonomics.
Many problems can be prevented simply by improving work ergonomics, but moving at work makes working more efficient and eases problems caused by long-term immobility.
With simple activating movements lasting only a few minutes every day, we can relax the body parts that are normally stressed in office work. For this, we have developed easy-to-implement instructions that fit the daily life of every NRO™ owner, depending on the activity level. Easy-to-use NANO programs are quick to implement in the midst of busy everyday life.
NANO Recovery guides you to relax.
Just 3 seconds of relaxing hanging releases pressure from the neck and shoulder area and the spine, and the blood can circulate better in the body.
NANO activation activates without sweating.
Even a 5-10 second activity helps you to stay physically and mentally alert. This can be done by performing low effort activating movements and stretches
Our focus is to serve three main target groups: Office and home office users, rehabilitators and active trainers.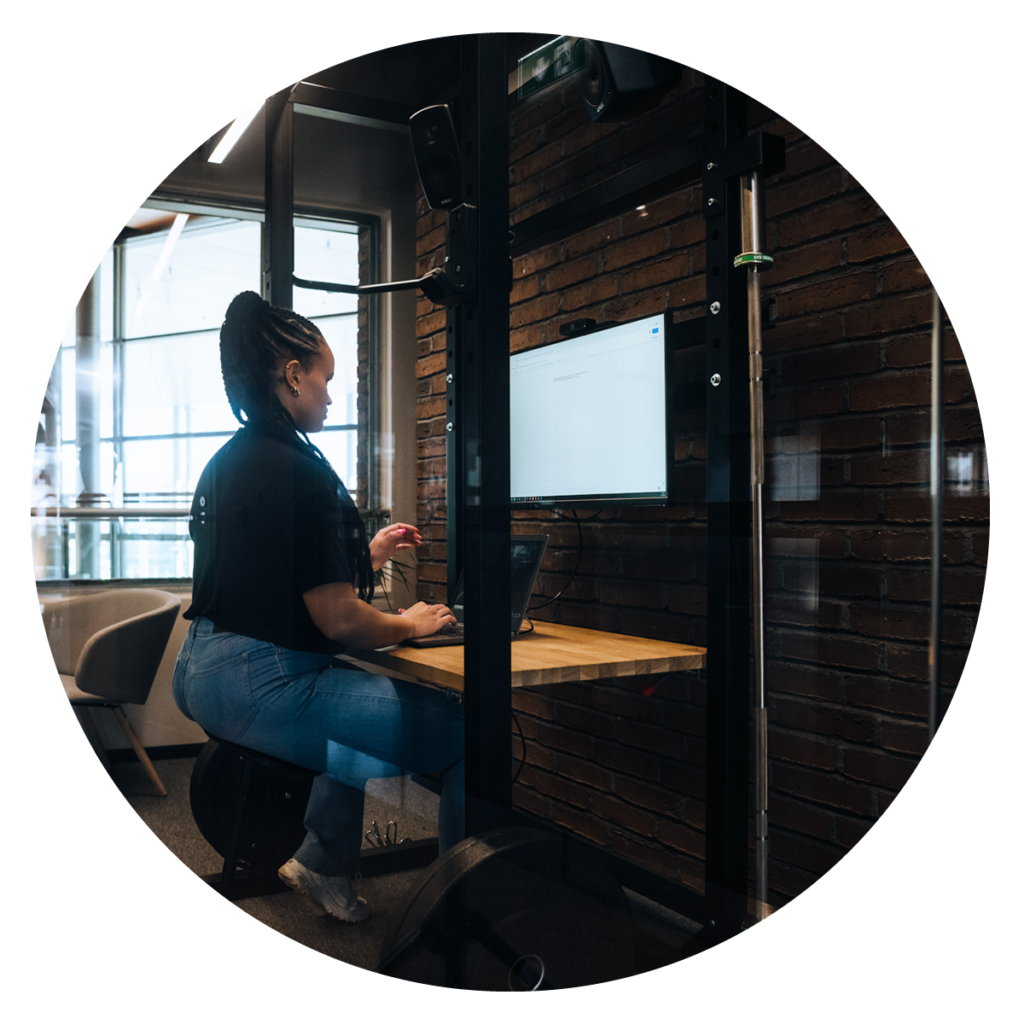 Office and home office use
Entry level product to office and home office environments
Improves well-being at work
A short repayment time to the employer in the form of reduced absences from work
Compact size
Easy to assemble
Rehabilitation
Text from experts, i.e. Lauri or Jukka.
Rehabilitation use
Proof of concept -> https://nordicrackandoffice.fi/en/customer-stories/healing-nordic-rack-helped-recover-after-knee-surgery-naava/
Extensive customization options
Ease of use maintains motivation during rehabilitation
Active users
Practitioners of an active lifestyle will get the best possible benefit from NRO™. To being compact ergonomic workstation and a workout station that creates versatile exercise opportunities.
Benefits for active users
Multiple different development variations
Durable Steel frame withstand a weight of up to 200 kg
Treadmill and/or Inner bike trainer/virtual cycling options
The possibility of top-quality sound reproduction
The best partners on the market (Samsung, Naava, Leiko, Genelec)